Swallow Doretti
Cars & Owners

Click on any photo to see a larger version, or follow the links for more information.

---
Chassis No.1110
Location: USA
This now LHD vehicle was originally a red UK RHD car, imported by a serviceman to the USA. Restored many years ago by Tom Householder.
---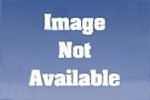 Chassis No.1111 Owner not known
Location: Venezuela
Reported in December 1991.
---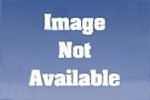 Chassis No.1112 Tom Householder
Location: Ohio USA
Vehicle reported to be in very poor condition.
---
Chassis No.1117 Stewart Griffiths
Location: UK
HDB 231 The first owner was given the cream Doretti as a wedding present in 1954. Other early owners include David Rostron, Steven Greenfield and Neil Wilkinson. The car has featured on the cover of TR Action magazine No.79. Stewart also owns Chassis No.1217 (OUY 782).
---
Chassis No.1118 Knut Skoglund
knut@skoglund.com
Location: Norway
PEL 589 was first registered in September 1954 and the initial owner of this Doretti was a Mr. Avery who lived in the Southbourne area of Bournemouth. Mrs Beryl Eileen Stewart, the second owner, and her son Tom Stewart are featured in an article he wrote for the November 2002 issue of Top Gear magazine. The present owner acquired the Doretti in July 2001 from Christian Bertheau, an enthusiast living in Oslo, Norway who had owned the car for seven years.
More pictures and information about this Doretti are featured on Knut's own website.
---
Chassis No.1119 Andrew Gooch
Location: UK
KKG 874 was first registered in Cardiff in 1955. For further information see Chassis No. 1119.
---
Continue to next page or go back to previous page
You can contact the Swallow Doretti website at ken@doretti.co.uk. to add your Swallow Doretti to the Cars & Owners pages
---
Home | Contents | History | Gallery | Technical | Links | Newsletter

Ken Yankey © 2005-2016