Swallow Doretti
Cars & Owners

Click on any photo to see a larger version, or follow the links for more information.

---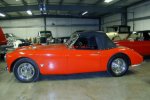 Chassis No.1001 Ardell Brown
Location: Utah, USA
This first production Doretti is now located in Utah and still looks to be in excellent condition. Ardell Brown the present owner of the car says that, "I purchased the car in 1979 from a man named Ken Halderman in Salt Lake City, Utah. He had inherited the car from his brother who had actually purchased it new in Los Angeles. According to some pictures that I have, the original color was white. When I got the car it was a dark green. I have since painted the car red, as it appears in the pictures." ... Ardell Brown
More information about the car can be found in the The First Production Swallow Doretti article.
---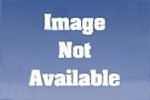 Chassis No.1002 No longer exists
Location: USA
Car wrecked and returned to Cal Sales in November 1954. TRH has vehicle's sidescreens.
---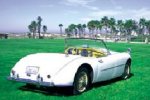 Chassis No.1007 Alan Simon
Location: California, USA
Alan's pride and joy was featured in the Spring 2000 issue of Moss Motoring in an article by Albert Escalente. A previous owner of the car was Al Stephens.
For more details about the restoration of this car see Albert's complete writeup in
A California Restoration.
---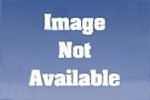 Chassis No.1009 Bob Lee
Location: USA
Doretti chassis with no engine or transmission, but fitted with an American fibreglass coupé body.
Reported by Bob Lee in February 2005.
---
Continue to the next index page.
Contact ken@doretti.co.uk. to add your Swallow Doretti to the Cars & Owners index
---
Home | Contents | History | Gallery | Technical | Links | Newsletter

Ken Yankey © 2005-2014